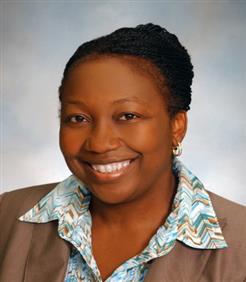 Dear Bethune Elementary School of the Arts Parents:

It is with great anticipation that I welcome you

and introduce myself as the Proud Principal of Bethune Elementary School of the Arts! I am excited to announce that our school went up two letter grades and is now rated a "C"! Congratulations to the teachers, staff and you for a job well done! Thanks to your support and the hard work of our teachers and staff, our students made significant learning gains on the English Language Arts portion of the Florida Standards Assessments (FSA) in the 2016/17 school year.

During the course of the year, it is my hope that we will work together to continue to provide our students with the best possible opportunities in preparing them to be world class citizens. Through our efforts, we are preparing our students to be college and career ready and master the challenges of the 21

st

Century. I am confident that this

year will be another milestone in our great journey towards all students reaching their full potential. The teachers and staff are excited about the upcoming school year. In an effort to ensure a smooth opening,

I encourage you to continue to make a difference in the life of your child. Please visit BCPS district website

for more details about the volunteer program or to complete your application for this school year. I anticipate a most successful year as my team and I support the academic, social, and emotional growth of your child.

As Principal, my door is always open. So feel free to stop in or call to make an appointment to discuss any concerns, suggestions, or ideas to help make this the best year yet! I look forward to a great school year!